Chain Automatic Oiling Device
Brush Luber EB
Features
You can expect longer operating life without trouble, since it does not touch the chain.
Oiling is possible from all directions (vertical and horizontal).
It can correspond to faster chain speed, since plural places can be oiled at once.
There are no worries of oil contamination on the floor and surroundings.
Management is easy, since the power source is electricity only.
General Drawing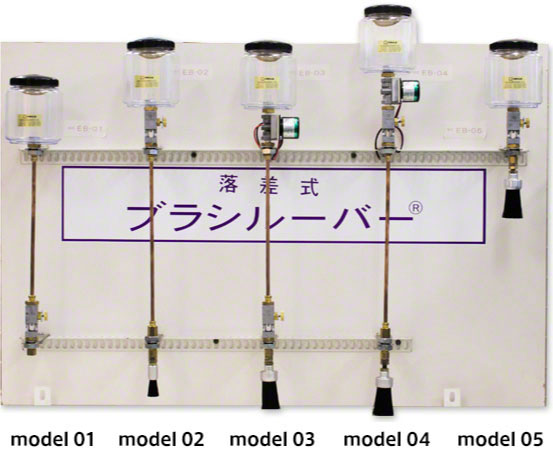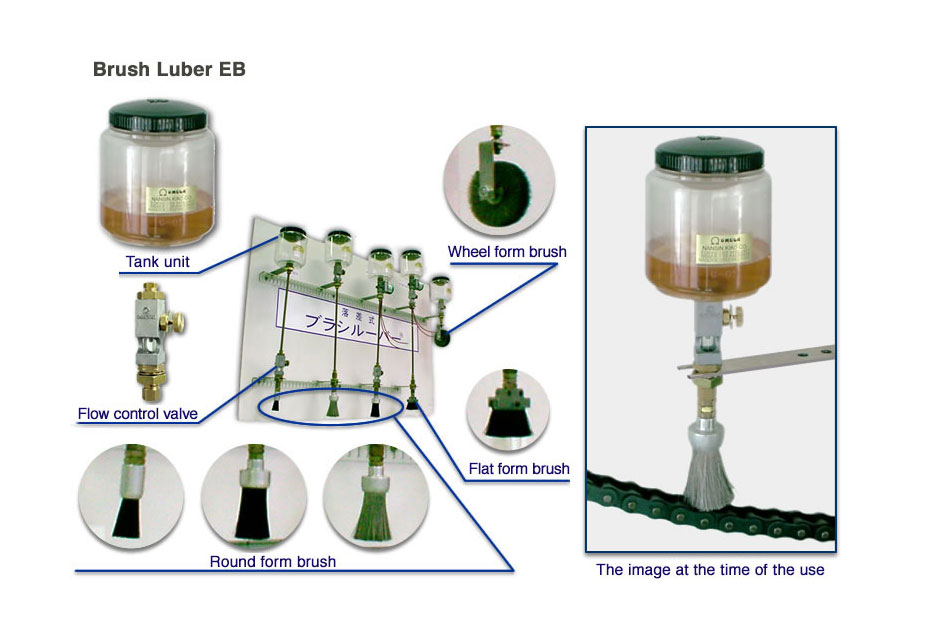 Device Specification
EB-00

CAPACITY

0.5 liters (effective 0.45 liters)

MATERIAL

Body = rigid polyvinyl chloride

EB-30A

CAPACITY

3.2 liters (effective 2.7 liters)

MATERIAL

Body, Upper lid = Aluminum die-casting

EB-30P

CAPACITY

3.2 liters (effective 2.7 liters)

MATERIAL

Body = Acetyloid
Upper lid = Aluminum die-casting
Return to
Product Information page